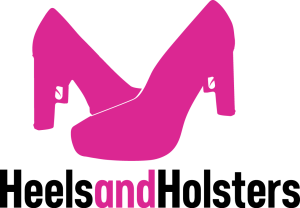 Welcome to Heels & Holsters!
Do you want to learn how to become a better shooter?
Would you like to hang out with a great group of women that have similar hobbies and lifestyle?  Then this group is for you!
Who We Are: Ladies just like you that want to become better shooters and learn to better defend ourselves and our families.
What We Do: We meet at least once a month where we cover a different educational topic and then spend some range time honing our skills.  We also participate in special events like advanced training opportunities, self defense classes, and even competitions!
Why We Do It: Most firearms organizations are still geared towards men, even though women are the fastest growing industry segment.  We aim to create a safe place where women can discuss their specific challenges and feel comfortable discussing what can sometimes be difficult topics.
Your Investment: Our dues are only $25 per year.  We aim to make our group accessible to ALL women, regardless of their financial situation.  Each meeting or event may have an additional cost associated with it and will always be clearly noted in all communications.
Your Benefits: Aside from the awesome monthly meeting where we've negotiated reduced shooting fees (and even set aside ammo for your purchase), we also negotiate discounts on various other classes and with local vendors on supplies and purchases.  Another thing we pride ourselves on is bringing you the opportunity to shoot a variety of firearms, our ladies have had the chance to shoot 12 gauge shotguns, AR-15's, and even the "Dirty Harry" hand-cannon .44 Magnum revolver.
Membership is open to all ladies over the age of 18 that are legally able to own a firearm and/or obtain a CWFL.
NEXT MEETING:  Our next meeting info and registration can always be found at www.BangBangBoutique.com under "Heels Events"